My Fave Monday...Cardstock
I think the best part about being an artist is not so much the art I can create, which is, believe me, a wonderful outlet for my creativity and all around fun, but the "stuff" I can use to create it with!
Art is a limitless process and although I indulge in paper crafting more than anything else, I still call it art. I don't know what it is about the word "craft" but all it does for me is conjure up the thought of mommies chatting about how much they love chocolate and time away from their kids or old ladies and their canvas tote bags. I'd like to say that I'm neither of the two. And why is it old ladies always seem to carry a tote bag?
Being an avid blog reader, I've noticed several blogs that have a week day theme. Whether it's "Technique Tuesday" or "Make a Card Monday" what have you, they're popular and I'm about to jump on that bandwagon. If anything, it'll give me a reason to keep up on my art posts and share a bit of the things I love while creating.
Every Monday I'll be sharing all that is my "fave" within the limitless process of art. It could be anything from product, techniques or just another artist I admire. Whatever is my favorite at the time is what I want to share. And this week, it's paper.
The foundation of any good quality, professional looking card is the card stock you use. I've learned this from trial an error. Along the way I have found my "fave" card stock for making cards made by a company called Papertrey Ink.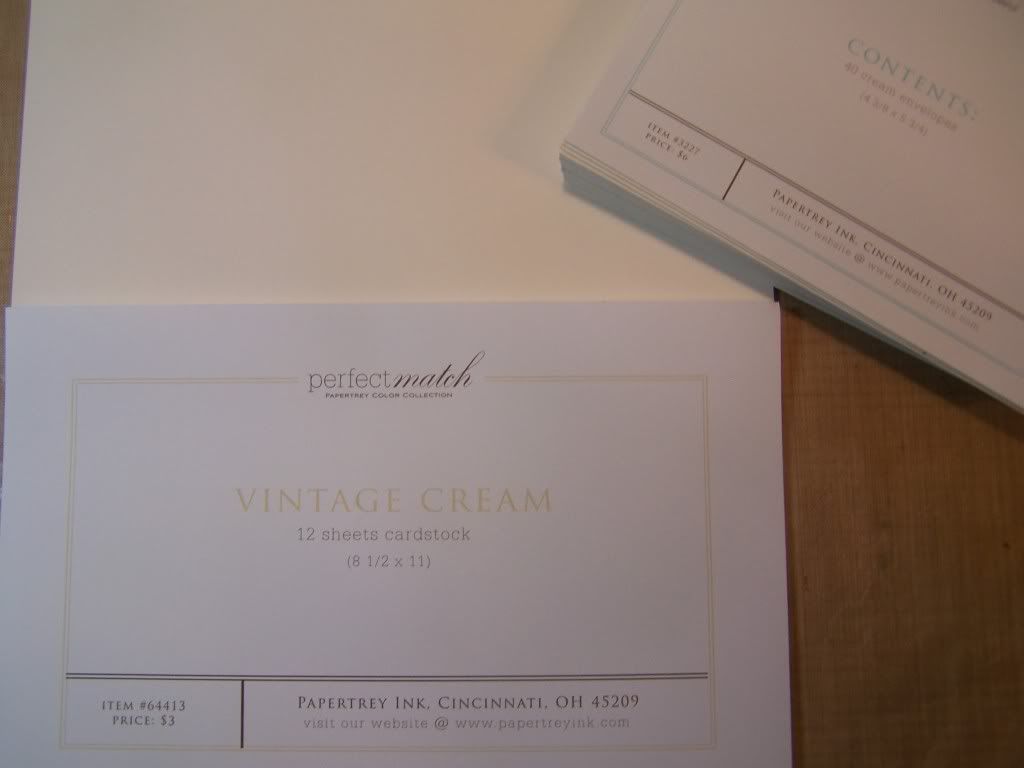 They have, what they call, the Perfect Match system and with that you get; "
coordinating supplies that make it easy to create beautiful projects each and every time. This collection includes products of the highest quality in a palette of classic colors paired with trendy hues. Our popular 110lb. card stock is no exception."
In their words. I didn't write that!
If you are looking for something that will make your cards look professional, and not so much the construction paper borrowed from you kids supply look, then I would highly recommend Papertrey Ink. They've got great ink and stamps too but I'm just talking paper this week..and no, I'm not saying any of this because they asked me. I just think their card stock is the best, that's all.
Check 'em out :)
http://www.papertreyink.com/