Christmas is less than two months away
Shut up! Really? How did that happen? Always are these thoughts filling my mind as the year goes by, so fast anymore it's hard to keep up. I have to say I love Christmas Cards the best though and here they are...a few to share.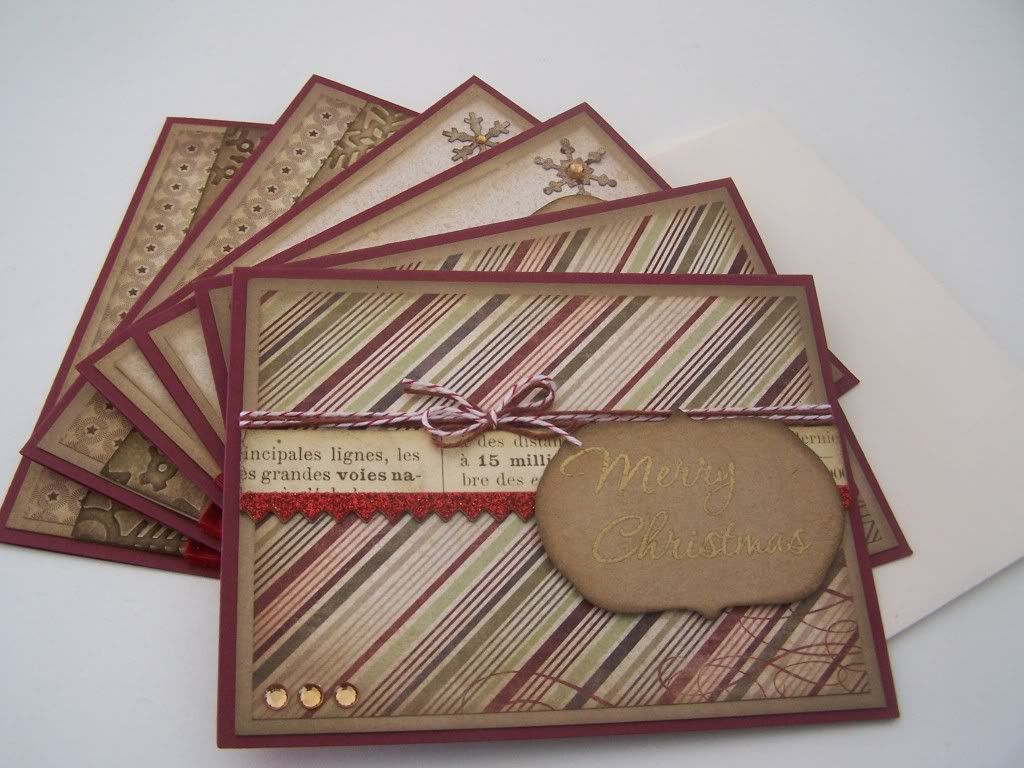 this is a set of six that I made. Two of each design with My Mind's Eye Christmas 6x6 paper and Paper Trey ink card stock for the base.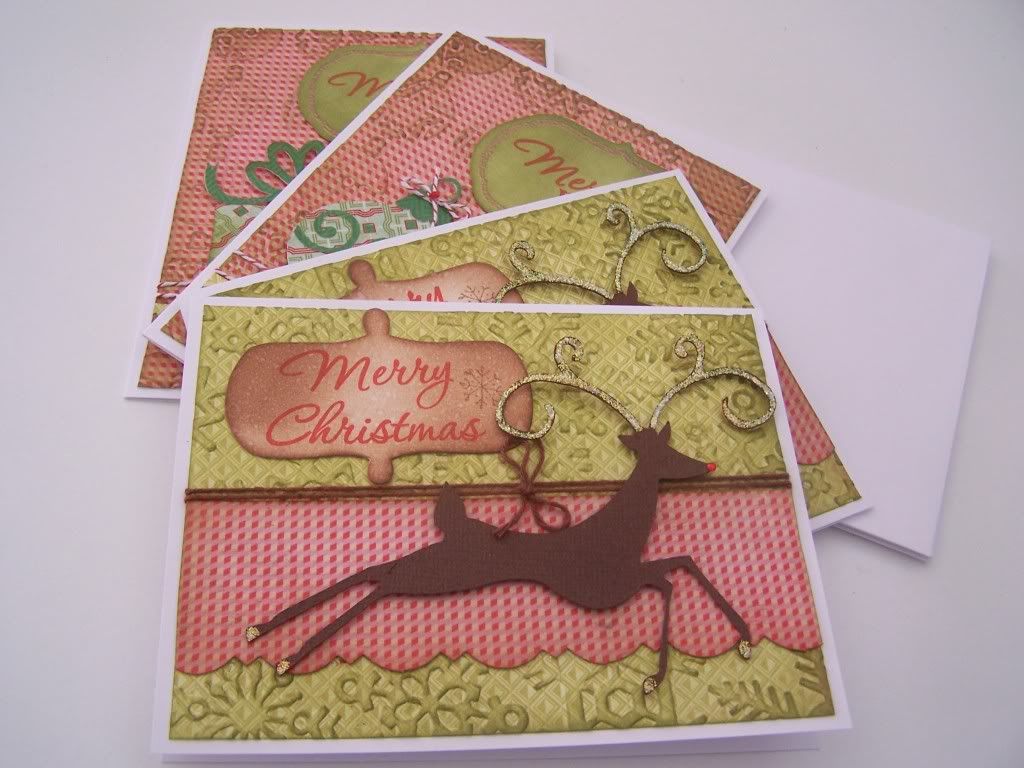 I made this set of four Christmas Cards using Crate Paper 6x6 Peppermint Collection. The images I cut with my Cricut Expression using the Joys of the Season cartridge. Paper Trey ink card stock was used for the base.
Both card sets were created using Tim Holtz distress inks and Paper Trey Ink dies for the labels. I can't get enough of either product. The way distress ink gives and aged look is not comparable to any other ink on the market and I use it on over half of all my projects.
So, heads up! If you ever need a Christmas Present for a fellow crafter, you can't go wrong with distress inks. :-)